Structural Geology @ KIT Applied Geosciences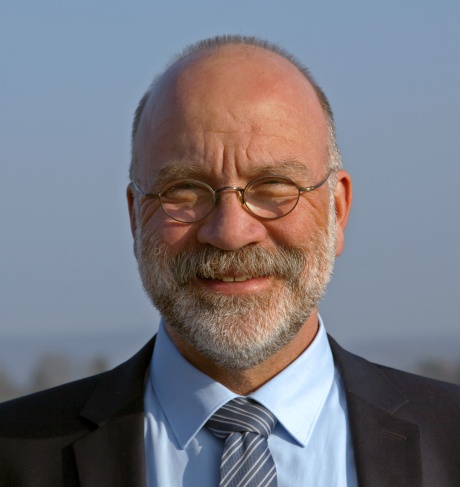 The growing world population and global welfare, energy transition, mobility transition and climate change require new concepts of sustainable energy- and raw material supply as well as resilient supply chains. The chair of Structural Geology headed by Christoph Hilgers improves models on mechanical and chemical rock properties as well as rock magnetics to better predict heterogeneities of reservoirs and storage sites in the subsurface. We analyze processes, techno-economical utilization concepts and value chains for energy and mineral resources to identify strategic alternatives. Our innovations contribute to the efficient exploration and use of renewable energy, hydrocarbons, raw materials and subsurface storage.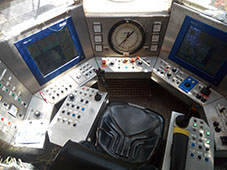 Interview with Deutsche Welle
The potential lack of natural gas supply (27%) would pose some significant challenges on the country's economy and society in the coming years. Although planned LNG volumes and rates (13 bcm/a) will not match demand, imported fracking gas could be supplemented by the utilization of Germany's own resources of appr. 1,36 tcm, assisted by CO2 capture, storage and utilization. Whether or not Germany considers its own natural resources to be an additional backup strategy in the current energy crisis is a difficult socio-political decision.
Deutsche Welle Interview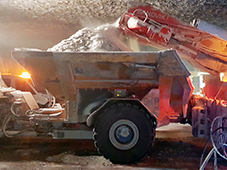 Visiting Salzwerke Heilbronn
KIT Applied Geosciences is surrounded by active mining operation, covering geothermal with lithium extraction, oil, gas storage, fluorite and salt mining. Recently, Chris visited Salzwerke Heilbronn, where hard rock mining started 1858 and can continue some 100 years.
GeoKarlsruhe 2021
Committee at EAGE GET conference 2022
We are happy to announce EAGE 's third conference on Energy Transition, in Strassbourg, France. We are happy to receive you abstracts on Geothermal, Energy Storage, CO2 Storage and Cross Use & Synergies and Solutions, Society & Government, with Chris being a committee member. Information on the first GET can be obtained here.
to EAGE GET conference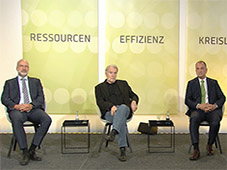 Resilient RawMaterials supply
Our research on industrial resources strategies and resilient supply chains, followed by a podium discussion, are presented at the annual congress on resources efficiency Baden-Württemberg. The movie can be viewed here. This brings together about 2000 participants from industry, politics, associations and science. The booklet can be downloaded here.
The State Baden-Württemberg within the Federal Republic of Germany is one of the largest industrial hubs in Europe.
RessourcenEffizienz-Kongress BW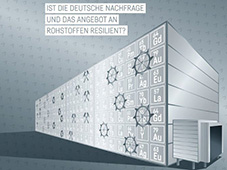 Our ThinkTank book online!
Our booklet " Is the German demand and supply of raw materials resilient? Mining - smelting recycling" (in German) by Christoph Hilgers, Jochen Kolb and Ivy Becker is now online. We outline raw material strategies of different countries and show that industrial countries require access to raw materials from mining, smelting and refining for manufacturing and to retain critical raw materials for the circular economy. Increasing global population, growing prosperity, shorter product life cycles, digitalization, energy- and mobility transition will cause a significant increase and competition on primary and secondary raw materials.
to ThinkTank Website