Structural Geology @ KIT Applied Geosciences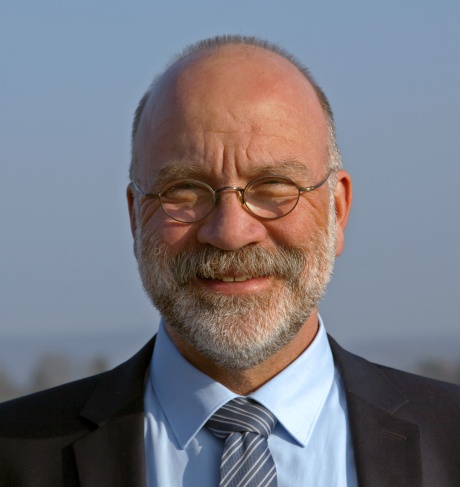 The growing world population and global welfare, energy transition, mobility transition and climate change require new concepts of susainable energy- and raw material supply as well as resilient supply chains. The chair of Structural Geology headed by Christoph Hilgers improves models on mechanical and chemical rock properties to better predict hetergeneties of reservoirs and storage sites in the subsurface. We analyze processes, techno-economical utilization concepts and value chains for energy and mineral resources to identify strategic alternatives. Our innovations contribute to the efficient exploration and use of renewable energy, hydrocarbons, raw materials and subsurface storage.
Invitation to DGGV2021 conference
We are happy to welcome you to the annual DGGV2021 conference in Karlsruhe. The conference will be 19-23 September in Karlsruhe. We kindly ask to submit topics for sessions until December 2nd. Regardless of corona, we will run the conference either physical or digital. Further information can be obtained here.
GeoKarlsruhe 2021
Committee at EAGE GET conference
We are happy to announce EAGE 's first conference on Energy Transition, in Strassbourg, France. We are happy to receive you abstracts on Geothermal, Energy Storage, CO2 Storage and Cross Use & Synergies and Solutions, Society & Government, with Chris being a committee member. Abstract deadline is August 15th 2020. Further Information can be obtained here.
to EAGE GET 2020 conference
Resources Efficiency Congress
Our research on industrial resources strategies and resilient supply chains, followed by a podium discussion, are presented at the annual congress on resources efficiency Baden-Württemberg. The movie can be viewed here. This brings together about 2000 participants from industry, politics, associations and science. The booklet can be downloaded here.
The State Baden-Württemberg within the Federal Republic of Germany is one of the largest industrial hubs in Europe.
RessourcenEffizienz-Kongress BW
Our ThinkTank book online!
Our booklet "Mining, smelting, recycling - is the German demand and supply of raw materials resilient?" by Christoph Hilgers, Jochen Kolb and Ivy Becker is now online. We outline raw material strategies of different countries and show that industrial countries require access to raw materials from mining, smelting and refining for manufacturing and to retain critical raw materials for the circular economy. Increasing global population, growing prosperity, shorter product life cycles, digitalization, energy- and mobility transition will cause a significant increase and competition on primary and secondary raw materials.
to ThinkTank Website