Image gallery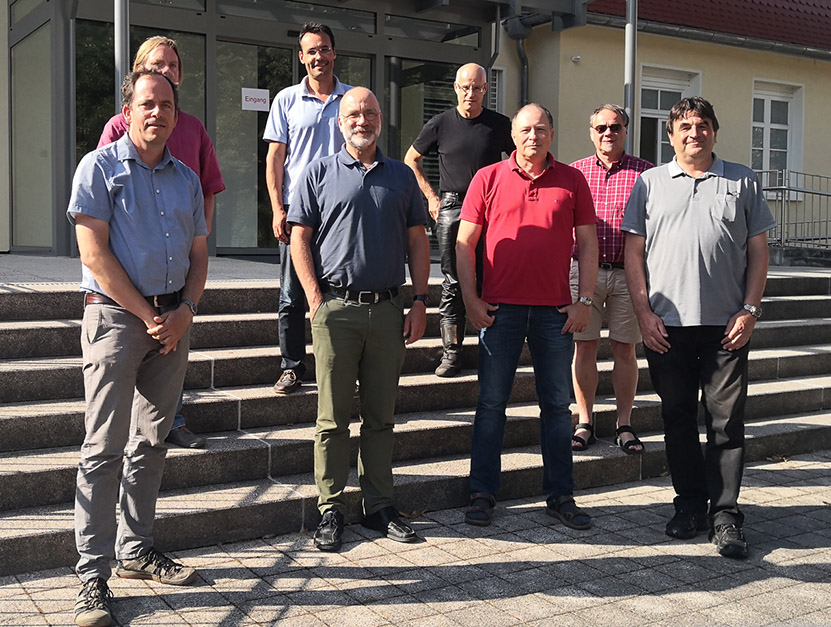 Annual strategy meeting of AGW professors and head of ILA 13.7.2020 in Flehingen.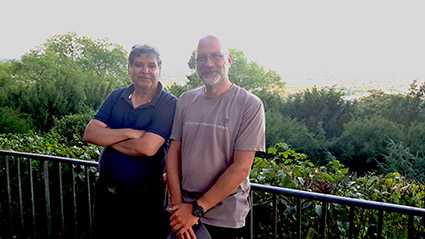 Prof. Mohamed Soussi and Chris in Aachen after a long day of meetings 15.9.2019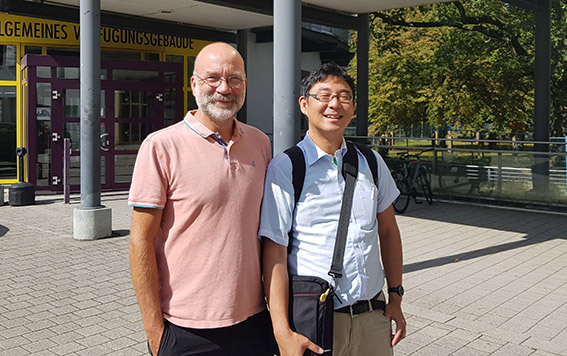 Prof. Atsushi Okamoto, Japan, visiting us 14.9.2019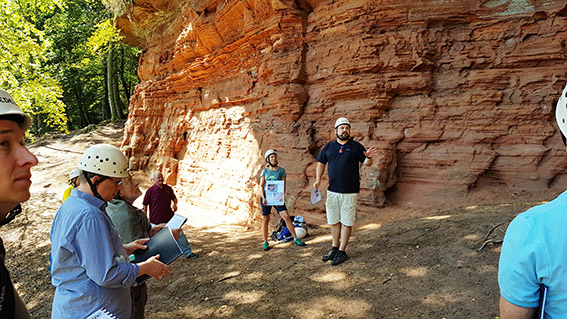 Conference Leinsweiler, field trip guided by Benni and Ivy 3.9.2019
Prof. Dr. Agnes Kontny at the Retirement Symposium of Prof. Ann Hirt at the ETH Zurich, 19.08.2019.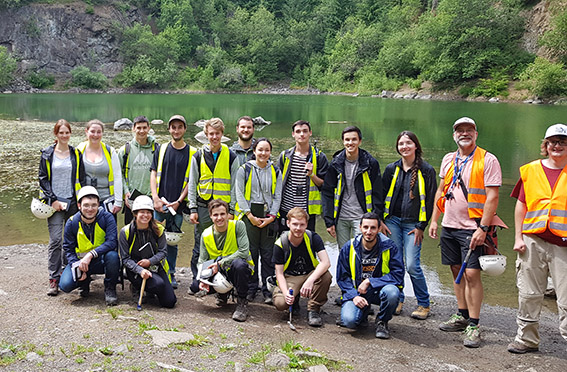 field trip Katzenbuckel 14.7.2019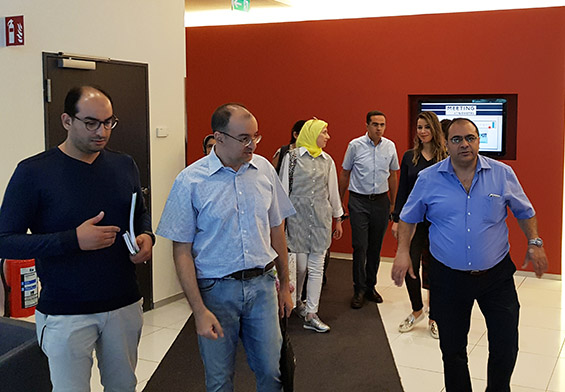 strategy workshop in Munich 1.7.2019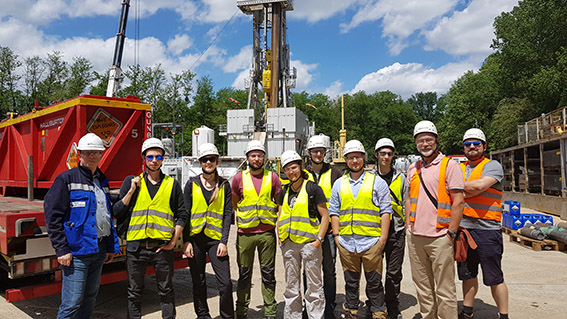 Visiting oil well Weingarten near Karlsruhe 8.6.2019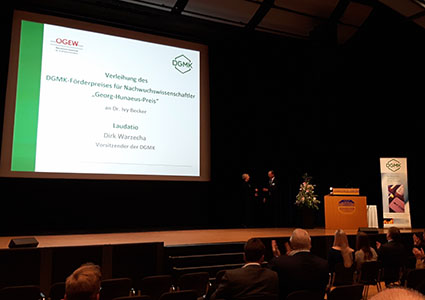 Dr. Ivy Becker is awarded the Georg Hunaeus Prize, 25.04.2019.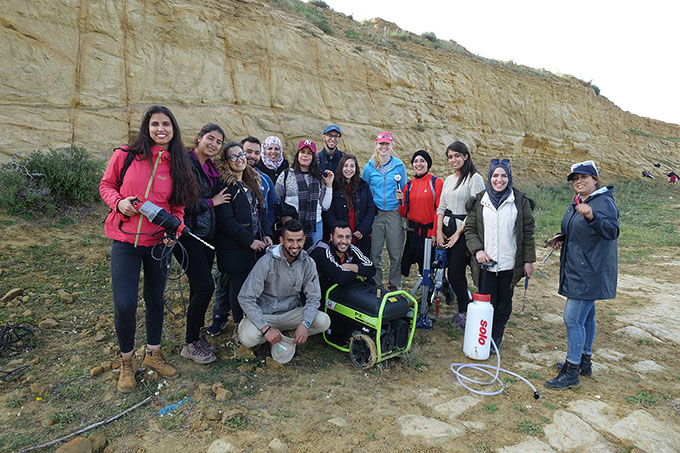 Together with TwinTraining MSc students of Prof. Mohamed Soussi, UTM Tunis, and BMBF-TwinTraining funded drilling equipment in the field in Tunisia.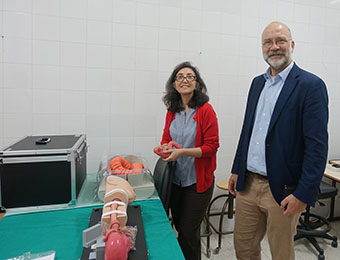 Prof. Hela and Chris with BMBF-TwinTraning funded medical training models at the University of Tunis, April 2019.
g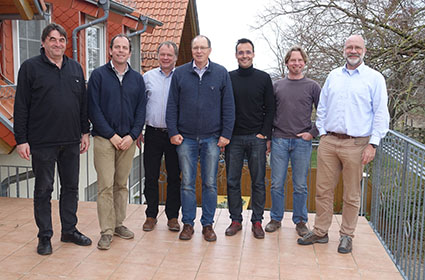 Strategy Meeting of the Applied Geosciences 27.3.2019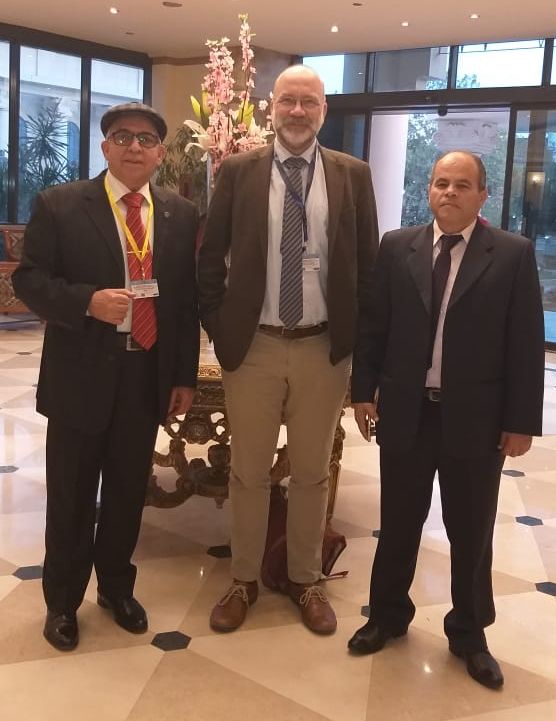 Chris with Dr Mohamed Barakat and Dr Mohamed Abdel Wahab at the EPRI conference in Cairo in March 2019.
Keynote at the EPRI Cairo Conference.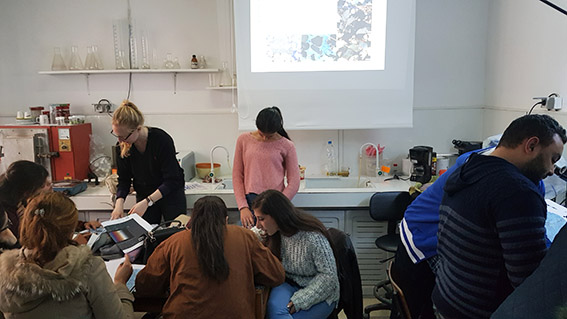 Tina teaches microscopy during TwinTraining in Tunis 3.4.2019

AGW-SGT xmas party @ KIT 12/2018 We wish you a happy and successful year 2019! f.l.t.r. Chris, Prof. Reinhard Greiling, Prof. Gerhard Eisbacher, Franziska, Ivy, Tina, Lena, Alena Veresovich (from Gubkin University), Agnes, Benni, Ulrike, Alex M., Sarah, Alex S., Boris, .